Dr. Boettner was listed as one of 65 surgeons in the nation that is recommended by orthopaedic surgeons in 2017.
Fritz Boettner, MD, is a specialist in arthroscopic surgery and minimally invasive total joint replacement at Hospital for Special Surgery in New York City. Dr. Boettner completed three fellowships internationally. He completed training in minimally invasive joint reconstruction surgery in Germany, Switzerland and the U.S.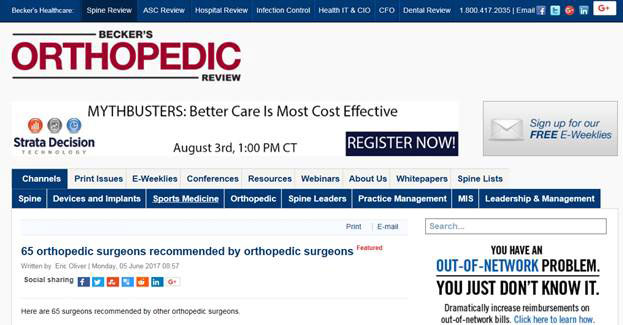 Click here for more information.