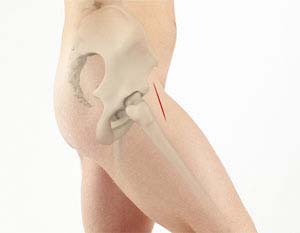 What is Outpatient Total Joint Replacement?
With improved technology and advances in anesthesia and pain control, joint replacement surgery has evolved and is now being offered by Dr. Boettner in an outpatient setting. Outpatient joint replacement refers to surgery surgery that allow for the patient to not spend a night in the hospital. For healthy patients in good health discharge the day of surgery is often possible.
The following procedures are performed outpatient:
Unicompartmental Knee Replacement (95% of patients)
Total Knee Replacement (5% of patients)
Hip Resurfacing (95% of patients)
Anterior Total Hip Replacement (15% of patients)
Posterior Total Hip Replacement (15% of patients)
Who is a Candidate for Outpatient Joint Replacement?
Not all patients are candidates for outpatient surgery. The criteria required to qualify for an outpatient joint replacement, include:
Being fit and in general good health 
Non Obese with a BMI of less than 35
Motivated with a positive mind set
Support by family and friends who can pick the patient up after the procedure and can provide support over the following days.
Discharge home is possible and feasible (reasonable number of stairs etc)
No major cardiac problems (no atrial Fibrillation, No coronary artery disease, no heart valve disease, etc.)
No significant lung disease (no COPD, no pulmonary HTN, no sleep apnea, etc.)
No other medical conditions that require supervision (Parkinson, history of Stroke, urinary retention etc.)
Benefits of Outpatient Surgery
As it is an outpatient surgery, you will be discharged home the same day after your anesthesia wears off. Recovering from home means leaving the hospital setting and getting to recuperate in the comfort of your own home. Most patients progress better in a familiar home environment. In addition it psychologically feels better to go home after the procedure.
Before the Surgery
Please discuss with your medical doctor and with Dr. Boettner if you are interested in outpatient surgery. Prior to surgery Dr. Boettner requests that you drink at least 2 bottles of Gatorade the two days before surgery to arrive in the hospital well hydrated. After the surgery and after the anesthesia has worn off, our therapists will start walking with you. If you can walk 100 feet, can climb a flight of stairs and your pain is under control usually we will can safely discharge you the day of surgery. There will always be one more health check up and fluid substitution before you leave. Please make sure to have your family pick up any pain medication required for the night of the surgery.
What can I expect after the surgery
A member of the team will call you the next morning to check in on you. They will go over any questions you might have and give you instructions for your care. Dr. Boettner or Michelle Lyons, his PA, will set up a Zoom Appointment with you the next morning to review his specific instructions. More Zoom Appointments are offered as needed. In addition you will receive a direct phone connection to Dr. Boettner to contact him or Michelle in case of an emergency or emergent questions.
Related Topics: