Adult Reconstruction Fellowship
Hospital for Special Surgery is proud to continue an over century's old tradition of postgraduate training programs including our Orthopaedic Surgery Residency program.
A clinical fellowship at the Hospital for Special Surgery requires the USMLE exams, and positions for American residents are filled as part of the match program. International surgeons are encouraged to apply directly to the fellowship director.
Click here to find out more about fellowship program at Hospital for Special Surgery.
Research Fellowship
Every year one or two international fellows perform research with Dr. Boettner. Usually this will allow them to participate in a number of clinical and basic science research projects to help their research career at home. This is a great opportunity to get to know the US system and write the necessary research papers needed for your research career in your home institution. Over the years we have developed into a group of surgeons that collaborate on clinical and research projects. Our research fellows: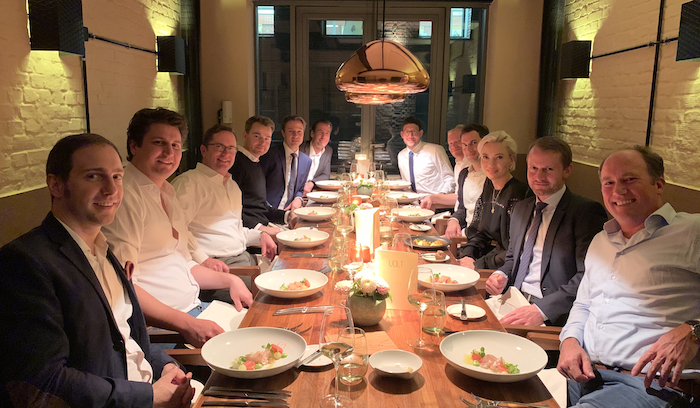 International Medical Students
If you are interested in a short term rotation with Dr. Boettner to learn more about Total Hip and Knee Replacement surgery please contact our office. We usually allow one medical student to "Shadow" Dr. Boettner. This is an ideal experience to get to know the US medical system and observe Dr. Boettner in the office as well as during surgeries.
International and Visiting Surgeons
The Hospital for Special Surgery has a visitor program that encourages short term visits to the Hospital. If you are interested to spend time with Dr. Boetter to learn more about his techniques in Total Hip and Total Knee Replacement please contact our office. Please be advised that the hospital reinforces a "No patient contact" rule for all visitors.
For questions you can reach Dr. Boettner at [javascript protected email address]
CEO Orthoforum LLC.
Dr. Boettner is CEO of the OrthoForum LLC. Publishing company with headquarter in Berlin, Germany. The OrthoForum LLC is publishing an orthopaedic review book "Facharztkompendium Orthopaedie und Unfallchirurgie". The book is currently published in its 5th edition and has been sold over 7000 times.
2nd edition in 2007

3rd edition 2008

6th edition in 2012